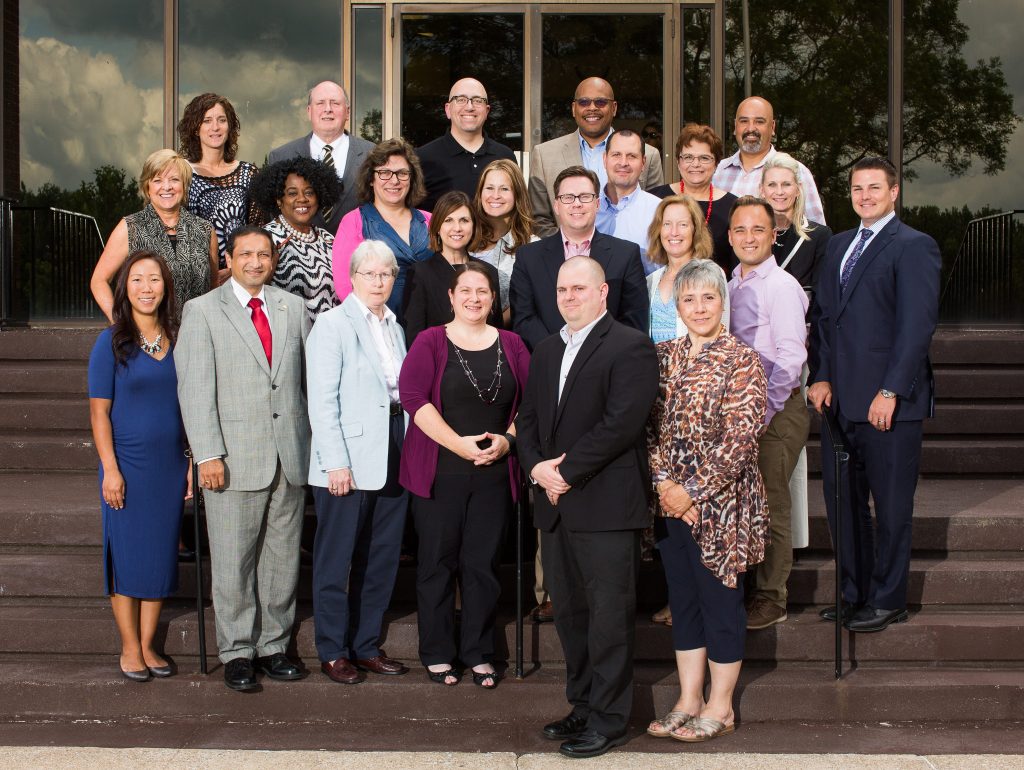 LHA Board Members Past and Present
Board & Staff
Advancing Our Mission
Leadership Harrisburg Area's Board of Directors includes volunteers who serve three year terms to advance the mission of the organization, increase fiscal stability, and create a visionfor our future. Many board members are graduates of our programs as indicated by the class year after their names on the list below.
Two full time staff members and one part time staff member work to execute programs; respond to alumni and community needs; conduct community presentations; implement new programs and community partnerships; and manage all daily operations of the organization.
Michael McHenry, CLS '19, Chair
Ainsworth Inc.
Ami Zumkhawala-Cook, ELS '13, Vice Chair
The Northridge Group
Jeff Walker, CLS '16, Treasurer
Brown Schultz Sheridan & Fritz (BSSF) CPA's
Brad Garfinkel, CLS '14, Secretary
Members 1st Federal Credit Union
Paulo Oliveira, CLS '11, Immediate Past Chair
UPMC Central PA Region
Janice Black
The Foundation for Enhancing Communities
Roberto Datorre, ELS '21
Commonwealth Charter Academy
Miriam DeFehr, CLS '19
The Girl Scouts in the Heart of PA
Rick Dishong, ELS '21
Wohlsen Construction
Rhonda Greenstreet, ELS '19
United Concordia Dental
Sandra Holzgen, ELS '23
PSECU
TaWanda Hunter Stallworth, CLS '21
Antiracist Development Institute – Penn State Dickinson Law
Jayne Huston, ELS '17
ThistleSea Business Development
Mike Jaeger, CLS '18
Orrstown Bank
Kellen Johnson, CLS '19
Mid Penn Bank
Parul Luthra, CLS '18
Capital BlueCross
Mike Manley, CLS '19
Highmark Health
Beth Mihmet, CLS '12
Dickinson College
Matthew Miller, ELS '22
AAA Central Penn
Jamie Mowery, CLS '19
Anthem Marketing Group
Vishnu Patel, CLS '23
Pennian Bank
Ruth Ritchie, CLS '19
Community Volunteer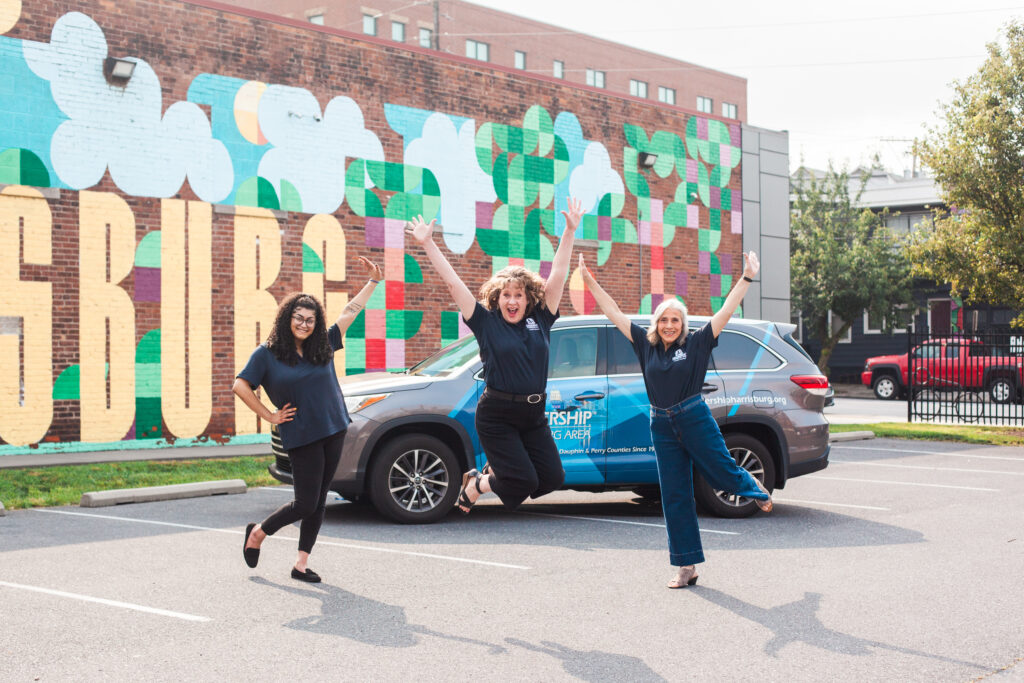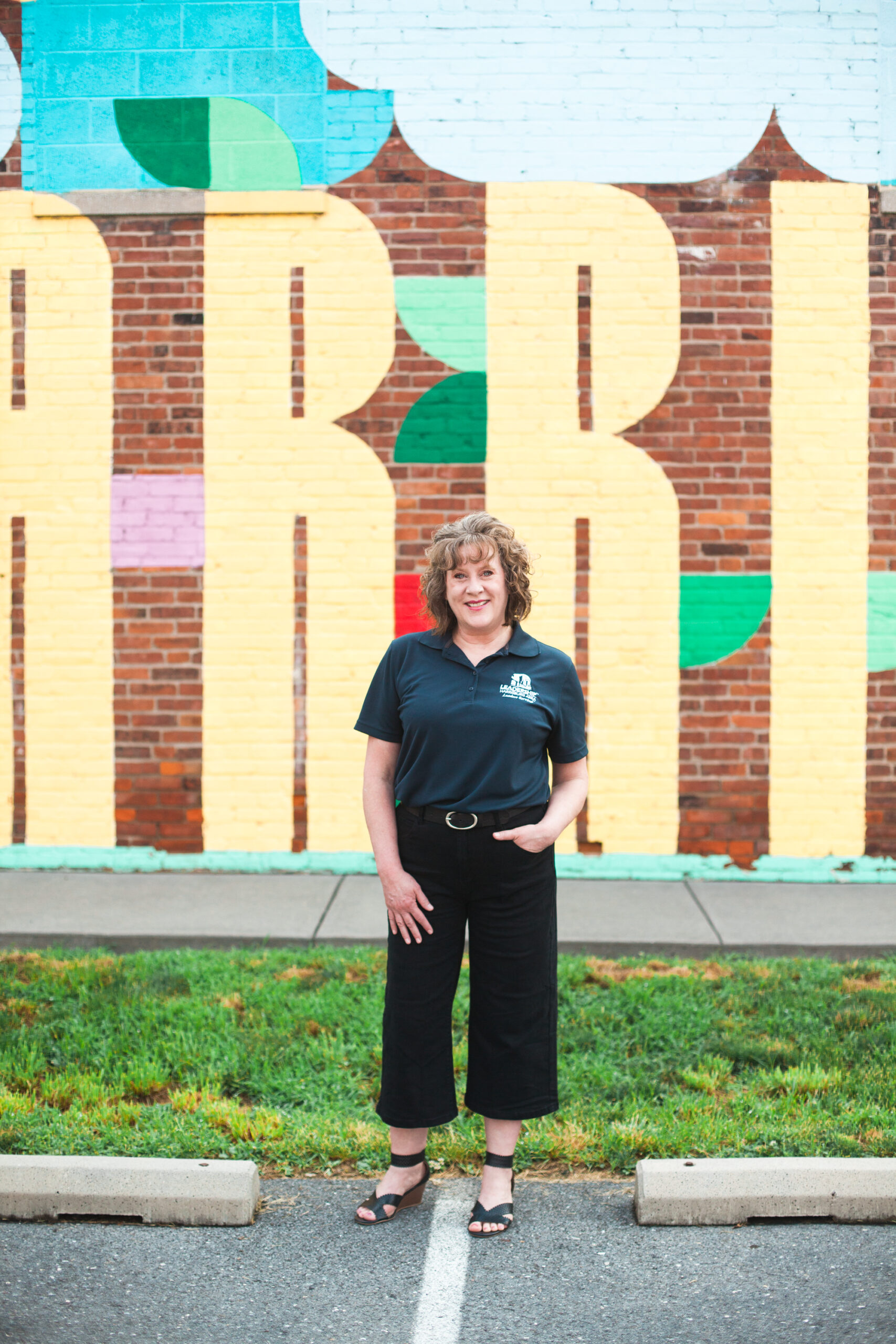 Una Martone, '07
President & CEO
Una Martone has articulated that her purpose in life is "to help people see their best so that they can be their best!"  She considers herself fortunate to fulfill this purpose through Leadership Harrisburg Area where she has served as President & CEO since 2007.  Highlights of Una's tenure with LHA include the creation of Beyond Leadership, a curriculum on servant leadership that she conceived, created, and has delivered to hundreds of people since 2015.   Una is also responsible for the addition of the Alumni Circle Enrichment Series, Board Strong, The Color Code, and an original Diversity, Equity & Inclusion training program that has reached over 6,000 people since 2020.  Una created the first and only community-wide volunteer fair which has been executed by three consecutive CLS classes serving more than 100 non profit organizations (unduplicated). All told, LHA's profile has increased under Una's leadership – a measured 500% increase with an outreach of over 6,500 people each year.  Una's love of curriculum development is accompanied by a focus on community partnerships, fund & resource development, and the creation of strategic alliances.  Una's efforts have increased the organization's budget which prompted moving to a larger facility, adding team members, and acquiring a company vehicle (branded) which, in turn, have significantly increased the organization's ability to address community needs.  Una's work has been recognized throughout Central Pennsylvania and beyond.  She has received numerous awards and distinctions including 2009 Robert D.  Hanson Award for Excellence; 2012 Women of Excellence (TWE); 2018 Business Woman of the Year; 2018 Luminary Award; 2020 Women of Influence Circle of Excellence; 2021 Outstanding Service Award; and 2023 Facilitator of the Year Award.  Una was honored with a Doctor of Humane Letters Degree from Central Penn College in 2020.
In addition to her work with LHA, Una is active with Rotary International.  A member of the Rotary Club of Harrisburg since 2006, Una served as Club President in 2012/13 and then went on to serve in several roles with Rotary District 7390.  She was nominated to serve as District Governor in 2015 and, after serving as DGN, DGE, and the associated role of District Foundation Chair, Una fulfilled her term as District Governor, one of 103 women in the world at the time, in 2017/18.  Una completed the Rotary Leadership Institutes and became certified as RLI Faculty in 2018.  She spends many weekends training Rotarians across the Mid Atlantic and Northeast USA.  Una has also been a presenter/facilitator with the Mid Atlantic President Elect Training Seminar and was elected as Executive Trainer for 2022 and 2023.  Una serves as a Training Leader for Rotary Zones 28 & 32 (Northeast USA and Canada); and has the distinction of serving as a Training Leader for the Rotary International Assembly in 2020 and 2021 (virtually).  Una recently accepted an international appointment as a member of the Marketing Committee for the Rotary International Convention 2023 in Melbourne Australia.  Una is a Paul Harris Fellow x3 and has raised hundreds of thousands of dollars for The Rotary Foundation and Polio Plus.
Una earned a Bachelor's Degree from the University of Central Florida and has followed that with a number of professional certifications including: Certified Fundraising Executive (CFRE); Certified in Organizational Leadership (The Greenleaf Center for Servant Leadership); and Certified Interpersonal Skills Trainer (Color Code International).  In 2023, Una was awarded a scholarship to become a certified coach in Positive Intelligence through Shirzad Chamine's multi-million dollar international campaign.  Una is a first generation American of Irish descent; the youngest of 7 siblings; married to Mike for 31 years; and mother to Michael (28) and McCaffrey (24).  As of this year the family birthday list is over 70 people and growing!  The holidays are always an adventure!
Read Full Bio
Una created the ACES program in 2020 which is a forum for LHA Alumni to continue learning in small peer groups.  Board Strong has also been added to LHA's programming during Una's tenure.  Most recently, Una forged a partnership with the Martin Luther King, Jr. Leadership Development Institute to delivery DEI training and, through state contracts, thousands of lives have been greatly impacted.
In addition to working with LHA, Una is active with Rotary International where she serves as District Trainer for Rotary District 7390; Training Leader for Rotary Zones 28 & 32; and 2x Training Leader for the Rotary International Assembly, all of which have provided her with unique opportunities to facilitate across many different cultures in multiple languages.  Through Rotary, Una has raised over a hundred thousand dollars for local and international projects focusing on clean water initiatives, education, polio eradication and supporting women & children
Una graduated from the University of Central Florida and received the 2020 Doctor of Humane Letters Degree from Central Penn College.  Among several honors, Una was in the first cohort of Central Penn Business Journal's Circle of Excellence; she was named 2018 Business Woman of the Year and received the 2018 Visionary Award.  She is a first generation American of Irish descent; the youngest of 7 siblings; married to Mike for 30 years; and mother to Michael (26) and McCaffrey (23). As of this year the family birthday list is over 65 people and growing!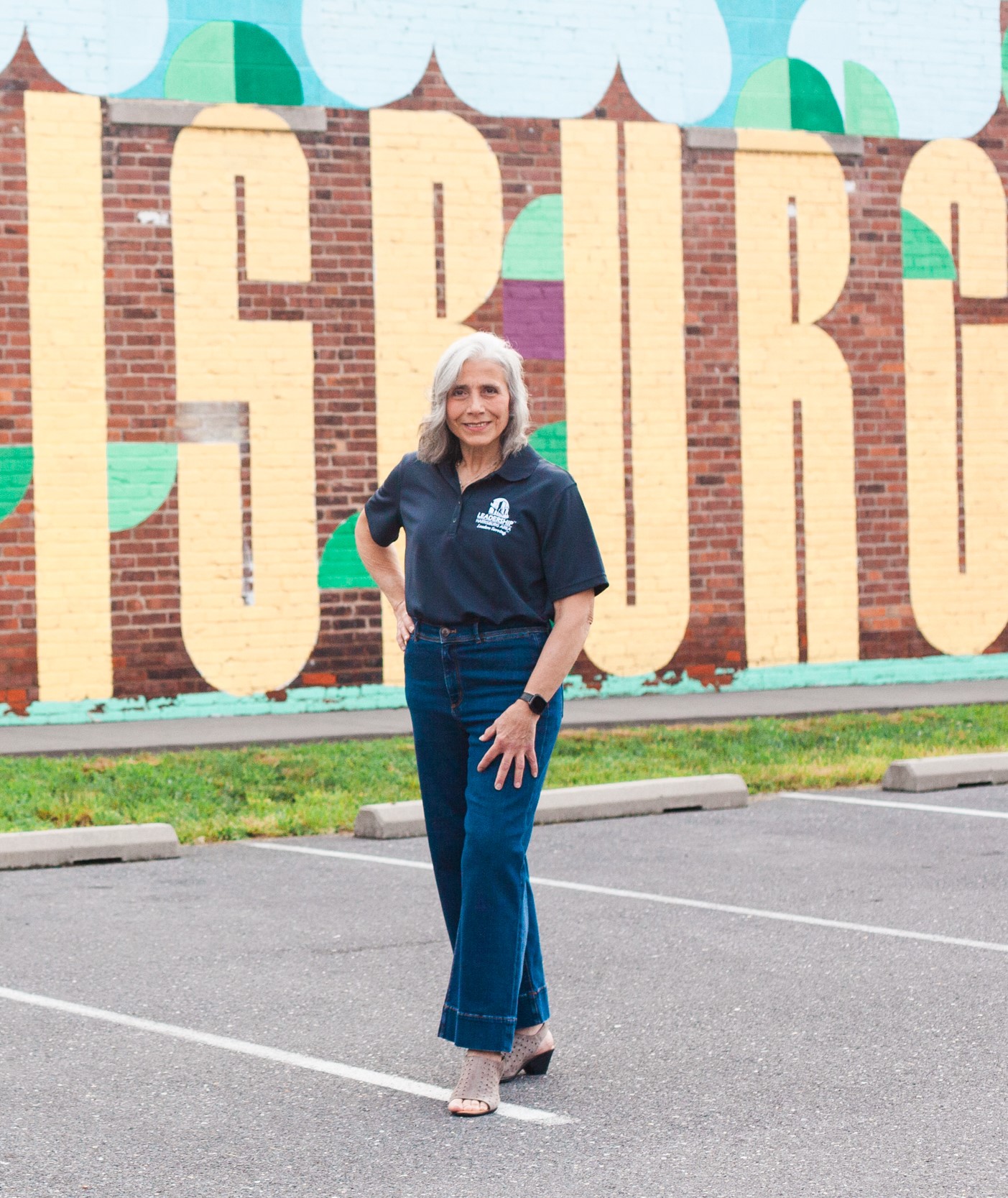 Margaret Delmonico, ELS 2014
Executive Trainer
During her more than 40-year tenure with PSECU, Margaret Delmonico contributed to many aspects of the credit union's operations. She began her career helping PSECU members directly with their financial accounts as a member service representative. She later assumed a supervisory role managing staff and the delivery of quality member services in the credit union's loans area. Next, Margaret moved on to Marketing where she began building mutually beneficial Select Employee Group (SEG) relationships with Pennsylvania-based employers, as well as bonds with university and community groups inside and outside PSECU's field of membership.  Prior to her retirement, Margaret served as PSECU's Director of Public Relations. In this role, she oversaw the credit union's community involvement and outreach, including its corporate communications, financial education programming, and corporate social responsibility efforts. This position called for the highest ethical standards, professional excellence, and the embodiment of shared credit union values and principles. Throughout her tenure, Margaret served and impacted numerous community organizations with transformational affect including the Central PA Food Bank, Art Association of Harrisburg, Harrisburg Rotary Foundation, and Leadership Harrisburg Area.  Margaret earned a Bachelor of Arts degree in theater and speech communications from DeSales University (formerly Allentown College of Saint Francis DeSales) and holds a Master's Degree in communication/journalism from Shippensburg University.  In 2020, Margaret was named 2020 Credit Union Hero of the Year.  She received the Platinum Award for Servant Leadership from Leadership Harrisburg Area also in 2020 and in December 2021 agreed to come out of retirement to join LHA's staff as Executive Trainer.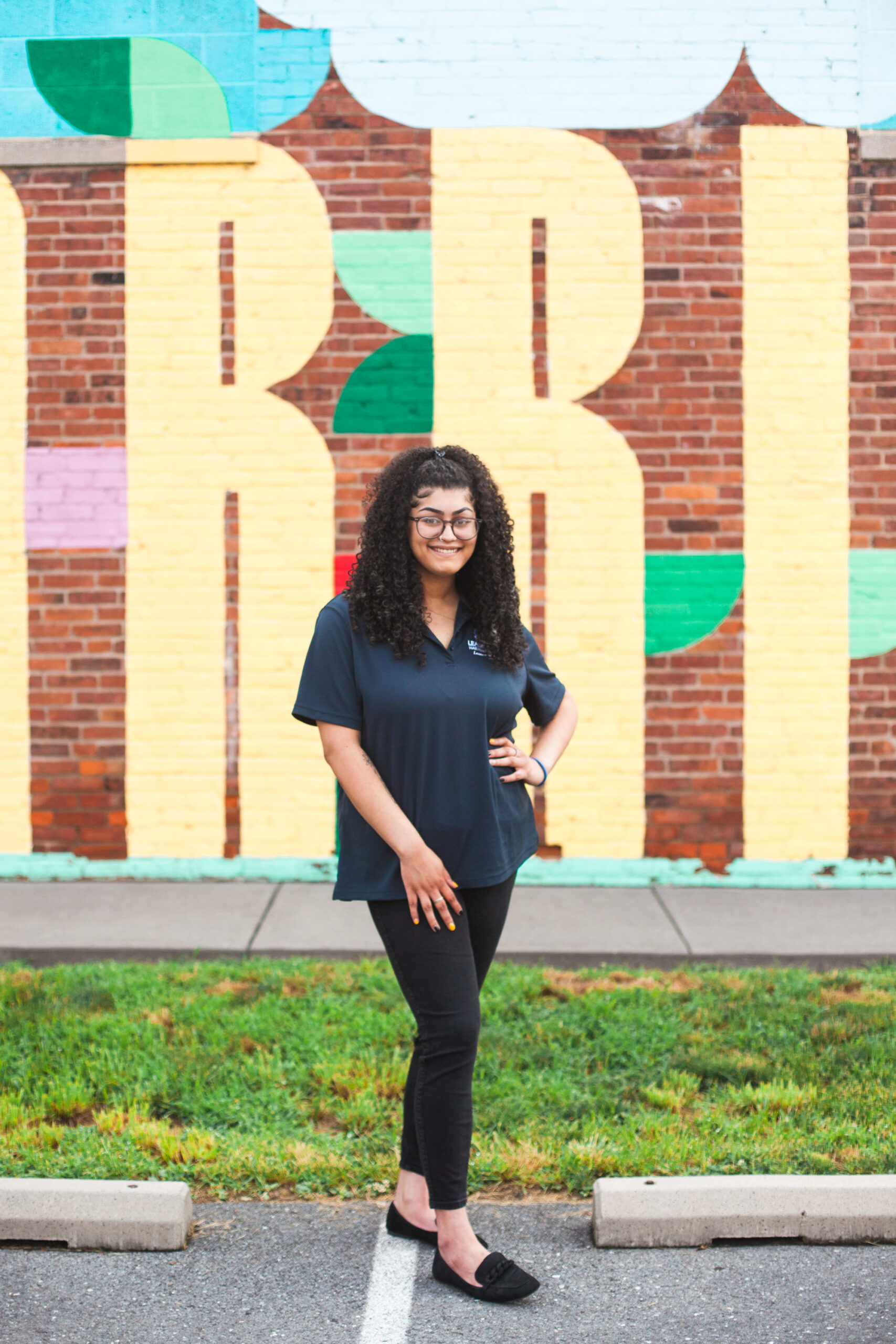 Alexis Jones
Operations and Program Support Manager
Lexi joined LHA's staff in 2022 after graduating from Juniata College.  She earned a Bachelor's Degree in Communication Social Advocacy with a Psychology Minor. Her college career included serving as President of the Black Student Union; Treasurer of the First Generation Fellowship Club; and Historian of the Cultural Club for Latinex Students. She studied abroad as a Speedwell Scholarship Recipient through AFS USA.  With a continued commitment to cultural growth, Lexi recently enrolled and completed the Martin Luther King, Jr. Leadership Development Institute in the Class of 2023.  Her history of successful program facilitation & support, especially in the areas of Diversity, Equity & Inclusion, is already providing tremendous value to LHA and the people we serve.  Lexi is currently responsible for supporting Leadership Harrisburg Area's programs, editing and publishing The Community Caller, facilitating Board Strong Certifications, and for supporting the daily operations of the organization. Lexi completed the Beyond Leadership program in February 2022.  The love of her life is her cat, Zen, who demands attention her every waking minute and usually gets it!