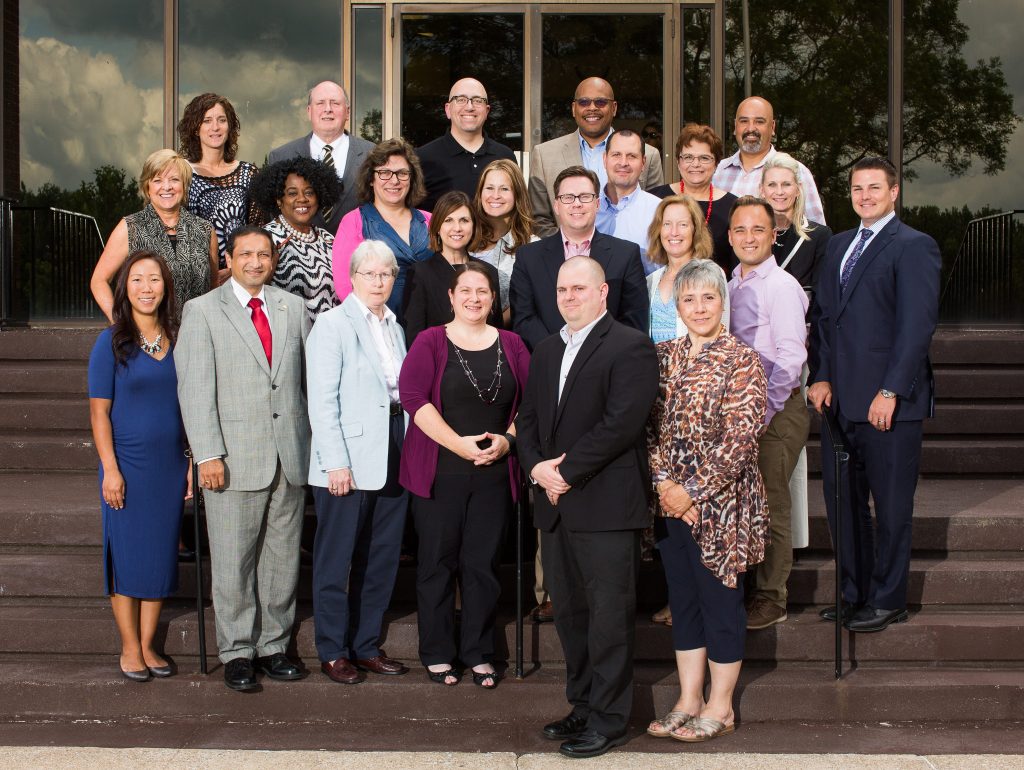 LHA Board Members Past and Present
Board & Staff
Advancing Our Mission
Leadership Harrisburg Area's Board of Directors includes volunteers who serve three year terms to advance the mission of the organization, increase fiscal stability, and create a visionfor our future. Many board members are graduates of our programs as indicated by the class year after their names on the list below.
Two full time staff members and one part time staff member work to execute programs; respond to alumni and community needs; conduct community presentations; implement new programs and community partnerships; and manage all daily operations of the organization.
Craig Flemmens CLS '14, Chair
Highmark Blue Shield
Dr. Linda Fedrizzi-Williams, ELS '16, Vice Chair
Central Penn College
Paulo Oliveira, CLS '11, Secretary
UPMC Central PA Region
Jeff Walker, CLS '16, Treasurer
Brown Schultz Sheridan & Fritz (BSSF) CPA's
Patty Higgins, CLS '12, Immediate Past Chair
Capital BlueCross
Brad Garfinkel, CLS '14
Members 1st Federal Credit Union
Michael McHenry, CLS '19
Enginuity LLC
Ami Zumkhawala-Cook, ELS '13
Penn State Health Children's Hospital
Dr. Todd Allen, ELS '19
Messiah University
Janice Black
The Foundation for Enhancing Communities
Kara Luzik Canale, Ex-Officio
Harrisburg Regional Chamber & CREDC
Christopher Conway, CLS '21
Penn National Insurance
Roberto Datorre, ELS '21
Commonwealth Charter Academy
Miriam DeFehr, CLS '19
F&M Trust
Rick Dishong, ELS '21
Wohlsen Construction
Suzanne Graney, CFRE, CLS '01
Four Diamonds, Penn State Children's Hospital
Rhonda Greenstreet, ELS '19
United Concordia Dental
Jayne Huston, ELS '17
ThistleSea Business Development
Mike Jaeger, CLS '18
Orrstown Bank
Beth Mihmet, CLS '12
Hospice of Central PA
Tracy Pawelski, CLS '97
PPO&S
Ruth Ritchie, CLS '19
WCI Partners
Claudia Williams, ELS '15
The Human Zone, LLC.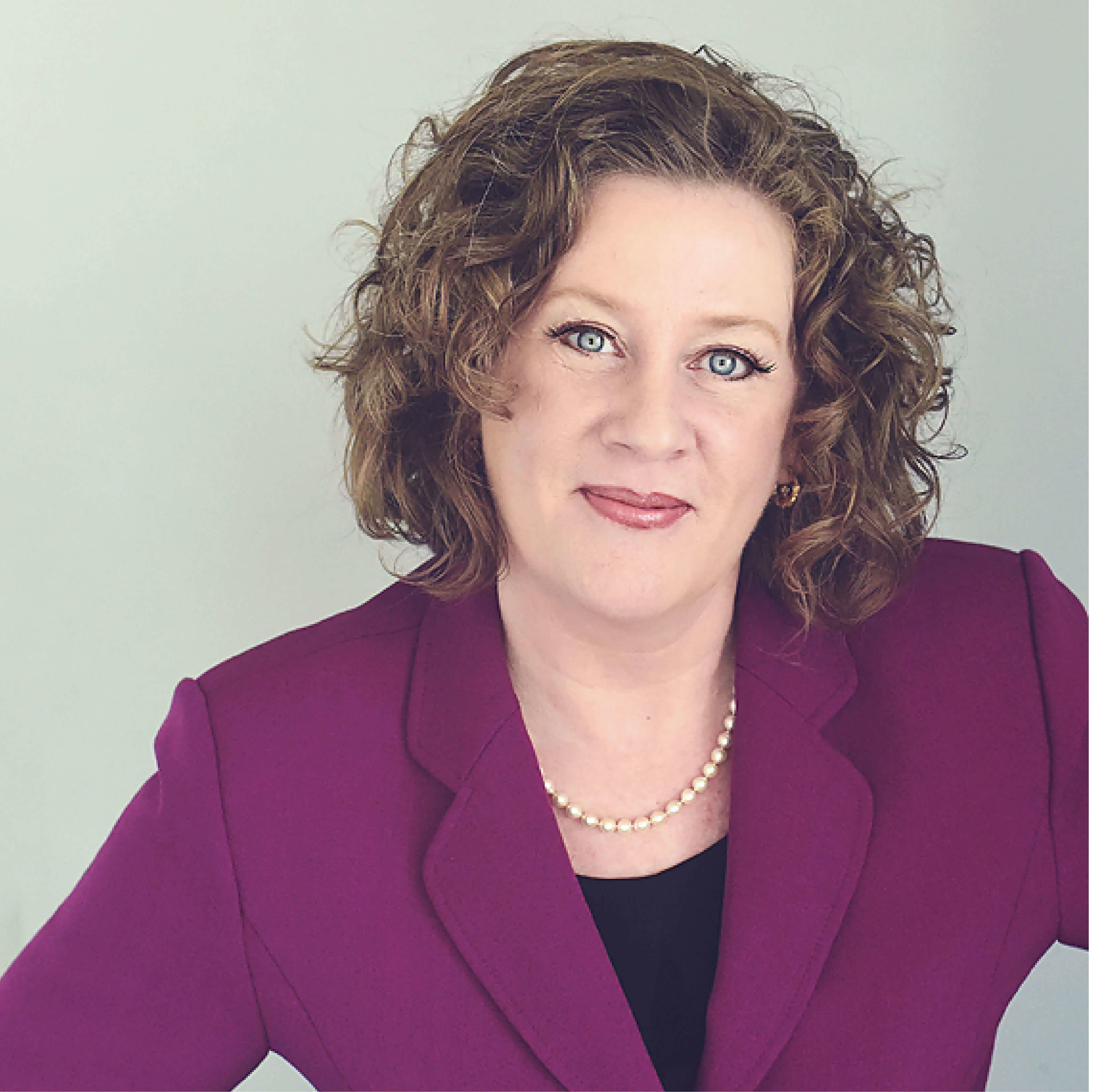 Una Martone, '07
President & CEO
In 2007, Una Martone joined Leadership Harrisburg Area as President and CEO. In addition to program development and delivery, Una is responsible for executing LHA's strategic vision; building and cultivating partnerships; increasing resources; and overseeing all organizational operations. During Una's tenure, enrollment in all LHA programs has increased, doubled in some cases. A highlight of Una's role with LHA is the development of Beyond Leadership, a servant leadership curriculum launched in 2015 and presented to hundreds of people since then.  Una has elevated Leadership Harrisburg Area's   profile to the extent of reaching over 2,000 people each year through programs, services, and activities.
Read Full Bio
As an active member of the Rotary Club of Harrisburg since 2006, Una served on the Board of Directors from 2009 to 2015. Una was 2012/13 President of the Rotary Club of Harrisburg and was 2013/14 President of the Rotary Club of Harrisburg Foundation. Through several unique fundraisers, Una has raised thousands of dollars for club projects. In 2015, Una was elected as District Governor for the Rotary District 7390 which serves 7 Central PA Counties, 43 clubs and nearly 2,400 members. At a District Level, Una has served as a Membership Coordinator, Assistant Governor, District Conference Committee Member & Chair, Foundation Dinner Chair, and Grants Committee Member & Chair. Una's term as District Governor was fulfilled from July 1, 2017 through June 30, 2018. During her term, Una was one of 103 women, in the entire world, who served in this position. Now as a Past District Governor, Una serves Rotary District 7390 as District Trainer; is a member of the Teacher Impact Awards Committee, and chair of the 4-Way Test Speech Contest. Una earned the distinction of serving as a Training Leader at the 2020 Rotary International Assembly and is one of 5 women in the world invited back to serve in 2021. Una is a Facilitator for the Rotary Zone Institute and has also accepted the role of Regional Vice Chair for the Rotary Leadership Institute Northeast America. She is a Paul Harris Fellow (+2) which is a distinguished level of charitable giving within Rotary. Una is on the marketing committee Hospice of Central PA and represents Leadership Harrisburg Area on the Board of Directors for the Harrisburg Regional Chamber.
Una earned a Bachelor of Arts degree in English from the University of Central Florida and earned the CFRE distinction, Certified Fund Raising Executive, for a history of successful fund raising. She graduated from Leadership Harrisburg Area's Community Leadership Series Class of 2007.  She is certified in Organizational Development from the Greenleaf Center for Servant Leadership and certified as an Interpersonal Skills Trainer for The Color Code ~ which is now offered through Leadership Harrisburg Area. Una recently completed a Master Course in Servant Leadership with Cheryl Bachelder, former CEO of Popeyes. Una Received the Robert D. Hanson Excellence Award from the Rotary Club of Harrisburg in 2009. She was recognized as a Woman of Excellence by the YWCA of Greater Harrisburg in 2013.
She earned the District Service Award from Rotary District 7390 in 2016 and was named Business Woman of the Year at the 2018 Business Women's Forum. Una was recognized with the 2018 Visionary Award as part of the West Shore Chamber's Luminary Awards.  Most recently, Una was the 2020 Circle of Excellence award recipient in the Central Penn Business Journal's Women of Influence program and she was awarded the 2020 Doctor of Humane Letters degree from Central Penn College. A native Floridian, Una is a first generation American whose parents were both born in Ireland. Una is the youngest of seven children; aunt to 27 nieces and nephews; great aunt to 10 little ones; and Godmother to four. (The holidays are always an adventure!) Una currently lives with her spouse of 27 years, Mike and two children, Michael (25) and McCaffrey (21), in Mechanicsburg.