Awards & Recognition
Leadership Harrisburg Area proudly recognizes Members 1st as the Awards Sponsor.

The Platinum Award for Servant Leadership
Each year, during the Community Leadership Series graduation event, LHA recognizes an individual who embodies servant leadership in everything they do, but especially in their service and support to our organization. We look for someone who has not only changed the landscape of our programming, but has left footprints all across the community. There is no nomination process for this award. It is driven by Leadership Harrisburg Area's board and staff. This award was established as part of our 25th Anniversary in 2011 and the following people have been recognized with this highest honor.
2012       Jerry Ozog, '04, Emergency Services Professional
2013       Stuart Malina, Harrisburg Symphony Orchestra
2014       Jody Silliker, Retired, Medical Outreach Center
2015       Doug Neidich, Greenworks Development
2016       Nate Gadsden, '87, Retired, United Way of the Capital Region
2017       Eric Savage, Freedom Auto Group
2018       Jewel Cooper, '96, LeTort Trust & Boyer and Ritter
2019       David Morrison, Historic Harrisburg Association
2020       Margaret Delmonico, ELS '14, Retired, PSECU
2021       Joseph Robinson, Jr., '11, Martin Luther King Jr. Leadership Development Institute
2022       George Nahodil, Members 1st Federal Credit Union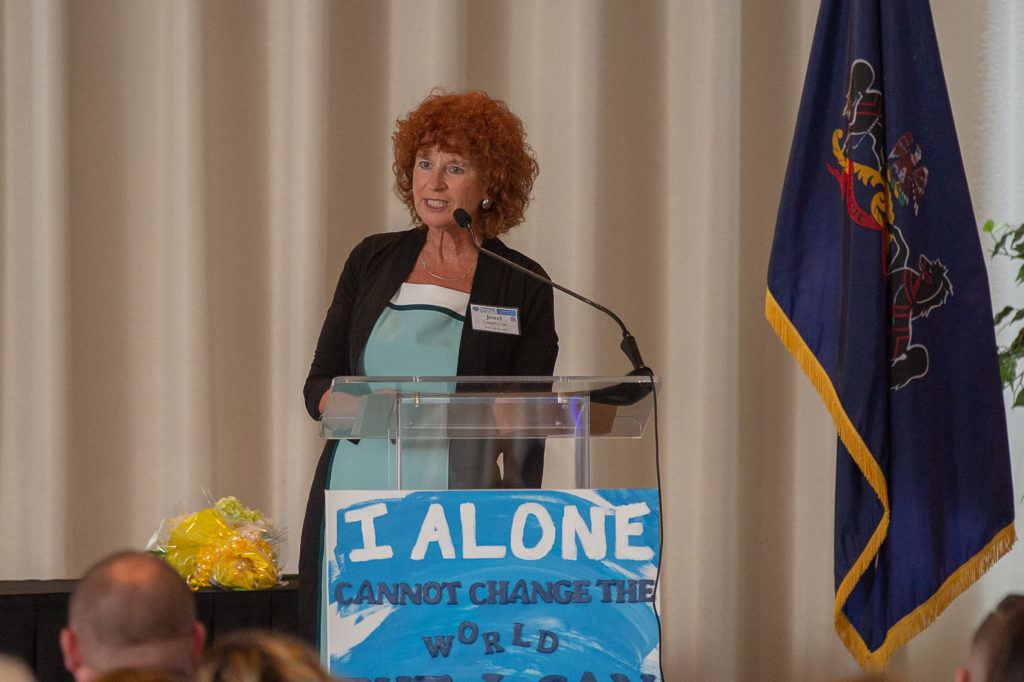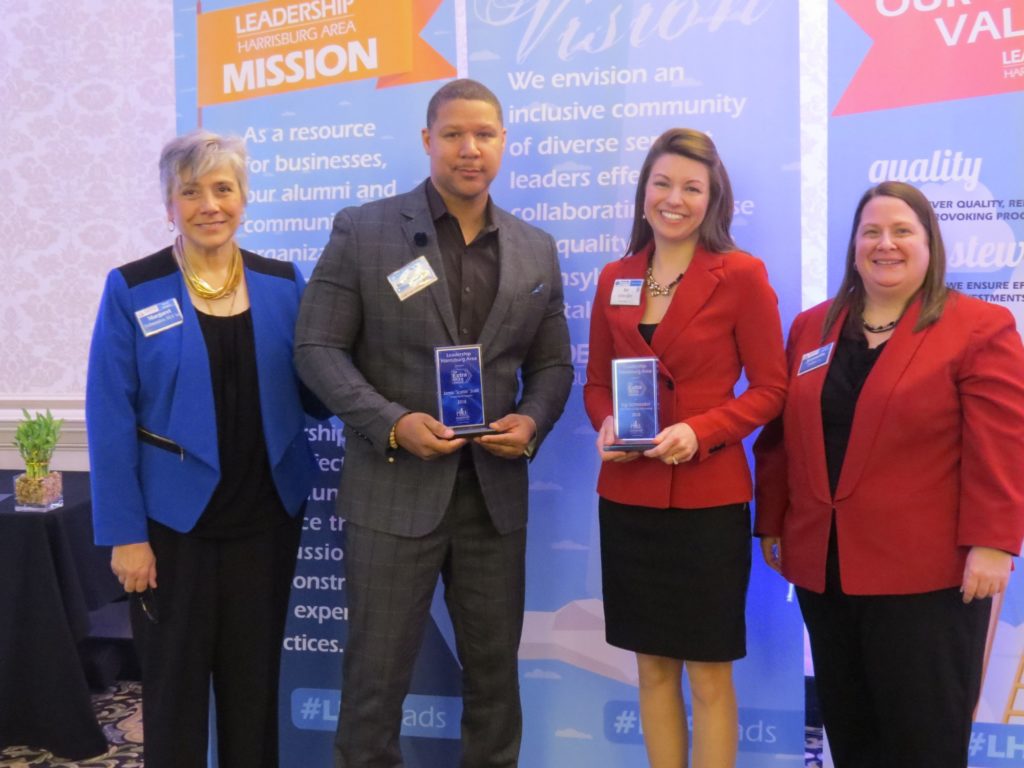 The Extra Mile Award recognizes people who go the extra mile in service to a nonprofit organization, school, church, service club or other type of community group in Cumberland, Dauphin, or Perry County. The Extra Mile award is open to volunteers AND employees of the organization. This award is not limited to one individual per year, there will be multiple finalists and may be multiple awardees. The Extra Mile Award is presented during the Executive Leadership Series graduation event each fall. Please click on the button below for more details and to make a nomination.
2017 Volunteer    Melissa Ark, Capital Area Girls on the Run
2017 Volunteer    Joyce Wilder, Hospice of Central PA
2017 Employee    Dr. Patricia Silveyra, Penn State College of Medicine
2018 Volunteer    Karim Ouard, Tri County Community Action
2018 Volunteer    Ivy Schneider, West Shore Young Professionals
2018 Volunteer    James "Scottie" Scott, Team Scott Inspire
2018 Employee    Kathy Anderson-Martin
2018 Employee    Gwen Bickel, Ecumenical Retirement Community
2018 Employee    Karen Cullings, Dauphin County Library System
2019 Volunteer    Yvonne Bevilacqua, Hospice of Central PA
2019 Volunteer    Hector Ortiz, Rotary International
2019 Employee    Gillian Byerly, Capital Area Girls on the Run
2019 Employee    Logan Echard, Four Diamonds
2020 Winner        Floyd Stokes, '05, American Literacy Corporation
Nominate Someone Today