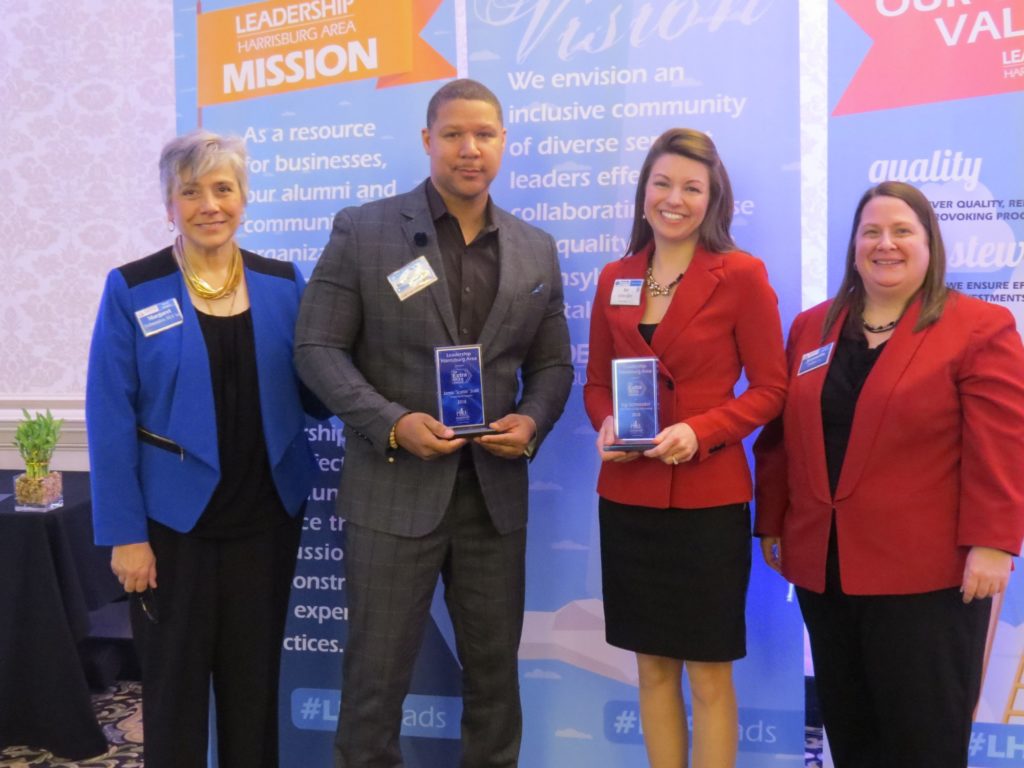 Awards & Recognition
Let's recognize & celebrate the efforts of our volunteers & employees who go The Extra Mile!
Leadership Harrisburg Area's award, The Extra Mile, recognizes people who go the extra mile in service to a nonprofit organization, school, church, service club or other types of community groups. The Extra Mile award is open to volunteers AND employees of the organization.
Nominate Someone Today
The Platinum Award for Servant Leadership
Each year, LHA selects one person who embodies servant leadership in everything they do, but especially in their service and support to our organization.  This award was established as part of our 25th Anniversary in 2011 and the following people have been recognized with this highest honor.
2012       Jerry Ozog, '04, Emergency Services Professional
2013       Stuart Malina, Harrisburg Symphony Orchestra
2014       Jody Silliker, Retired, Medical Outreach Center
2015       Doug Neidich, Greenworks Development
2016       Nate Gadsden, Retired, United Way of the Capital Region
2017       Eric Savage, Freedom Auto Group
2018       Jewel Cooper, '96, LeTort Trust & Boyer and Ritter