Dear Friends & Fellow Alumni,
The start of 2021 marks Leadership Harrisburg Area's 35th year in operation. As Board Chair, I am both humbled and honored to lead an organization with such rich history; one that is so well loved and held in such high regard throughout the community. It's a great moment to extend gratitude along with my deepest respect to LHA's founders and early stakeholders who invested tremendous time and energy creating the infrastructure to support the organization into the future. Their wisdom has served us well.
Not a single one of them, I'm sure, could have ever predicted a more interesting year than the one we are in. But, with careful adaptations and faithful community partners, Leadership Harrisburg Area rose to the occasion and continued leading during the pandemic.
Thank you to everyone who supported us along the way. Thank you to everyone who registered for a virtual event or scheduled online training with us. Thank you to our event sponsors who went virtual with us. Thank you to the organizational leaders who supported the enrollment of your valued team members in the Community Leadership Series. Thank you to Corporate Shareholders who continued to make three-year investments in LHA creating the stability we need more than ever.  Thank you to everyone who made a charitable contribution in support of our efforts to keep leadership at the forefront of difficult conversations and situations. It is only through leadership that we can overcome some of the community's biggest challenges.
Your support is critical to our future and ability to fulfill the vision of raising the quality of life for all in Central Pennsylvania through effective community service and servant leadership. Please click on the Donate button to access our secure giving portal. Thank you, in advance, for your generous support.
Sincerely,


Patty Higgins, '12
LHA Board Chair
Individual Support also benefits the following initiatives:
Making ACCOMMODATIONS for program participants with special needs.
Production & distribution of THE COMMUNITY CALLER, a monthly email blast that announces nonprofit board openings, volunteer needs, and promotes events.
COMMUNITY PRESENTATIONS and keynote remarks for community groups, nonprofit organizations, student groups, and young professionals. Over 25 unique presentations have already been facilitated in FY 2020/21.
Providing DIVERSITY, EQUITY & INCLUSION training, without the barrier of a registration fee, to community groups, companies, and individual registrants in conjunction with the Martin Luther King, Jr. Leadership Development Institute. Over 30 workshops have been provided to over 1300 individuals.
Facilitating hands on TEAM PROJECTS serving nonprofit organizations through the Community Leadership Series.
Providing SCHOLARSHIPS to achieve diversity and to create equity & inclusion across all LHA programs. Over $10,000 in scholarship support was underwritten in 2020/21.
Leveraging LHA VOLUNTEERS to assist with community events and projects and to help meet community needs as brought to our attention.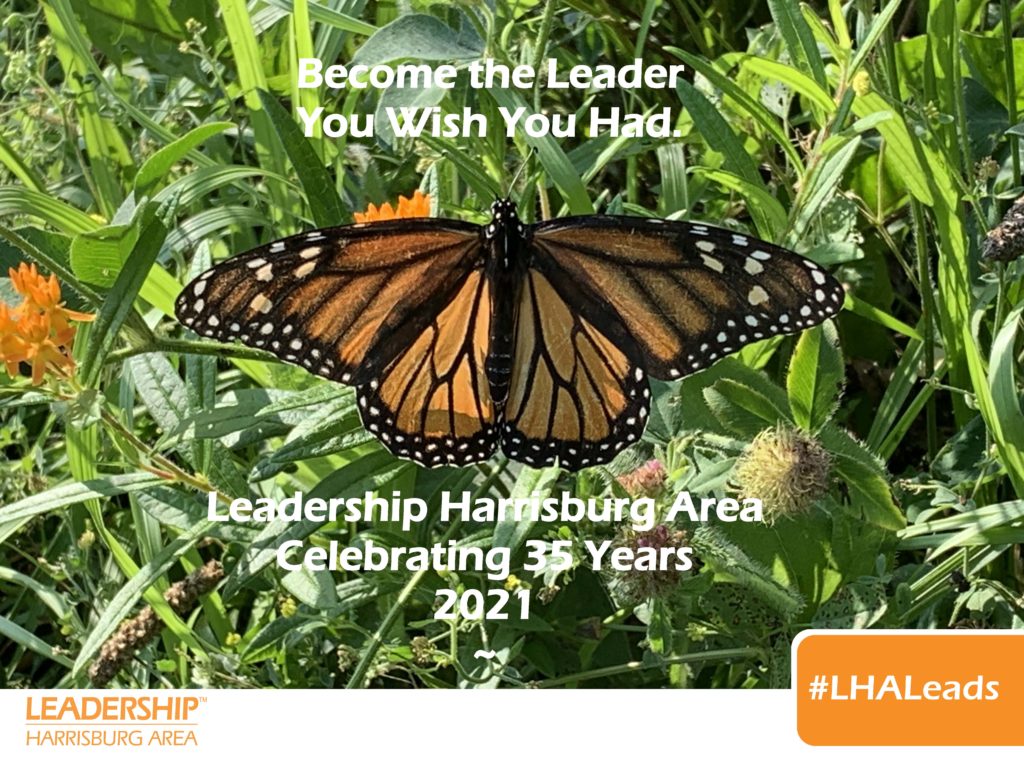 Secure online donations can be made by clicking on the DONATE button.  Checks payable to Leadership Harrisburg Area can be mailed to our physical address at 3211 N. Front Street, Suite 105, Harrisburg, PA 17110.
The official registration and financial information of Leadership Harrisburg Area may be obtained from the Pennsylvania Department of State by calling toll free, within Pennsylvania, 1-800-732-0999. Registration does not imply endorsement.