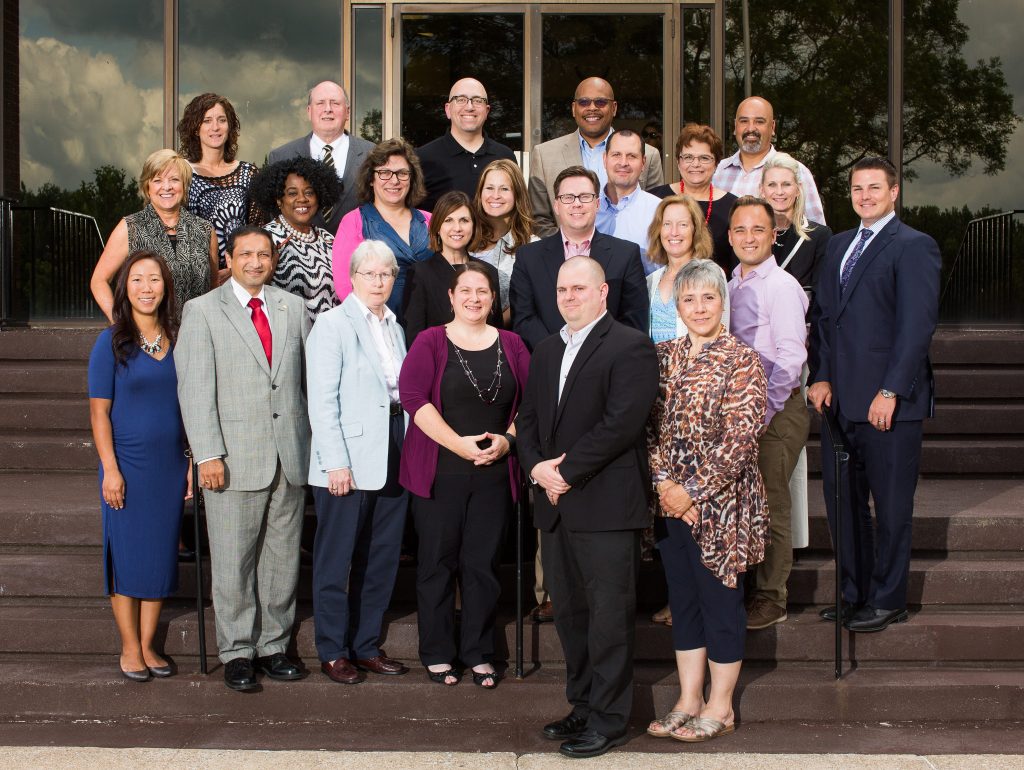 Board & Staff
Advancing Our Mission
Leadership Harrisburg Area's Board of Directors includes volunteers who serve three year terms to advance the mission of the organization, increase fiscal stability, and create a visionfor our future. Many board members are graduates of our programs as indicated by the class year after their names on the list below.
Two full time staff members and one part time staff member work to execute programs; respond to alumni and community needs; conduct community presentations; implement new programs and community partnerships; and manage all daily operations of the organization.
Margaret Delmonico, ELS '14, Chair
PSECU
Patty Higgins, '12, Vice Chair
Capital BlueCross
Jan Fletcher, '98, Treasurer
Dr. Linda Fedrizzi-Williams, ELS '16, Secretary
Central Penn College
Jeannetta Politis, '13, Immediate Past Chair
F.N.B. Corporation
Dr. Warren Anderson, ELS '16
HACC
Craig Flemmens '14
Highmark Blue Shield
Brad Garfinkel, '14
Members 1st Federal Credit Union
Suzanne Graney, CFRE. '14
Four Diamonds, Penn State Children's Hospital
John Greenleaf, '08
Vibra Healthcare
Ellen Hartman, '15
St. Stephens Episcopal School
Mike Jaeger, '18
Orrstown Bank
John Kubeika, ELS '16
AAA Central Penn
Beth Mihmet, '12
Hospice of Central PA
Kerry Mullen, '15
PSECU
Paulo Oliveira, '11
F&M Trust
Tracey Rash, '03
Maher Duessel
Victor Rodgers, ELS '15
HACC
Kim Selemba, Esq., '14
McNees, Wallace & Nurick, LLC
Adrienne Thoman, '16
Central Penn College
Jeff Walker, '16
Brown Schultz Sheridan & Fritz (BSSF) CPA's
Ex-Officio
David Black, ELS '01
Harrisburg Regional Chamber & CREDC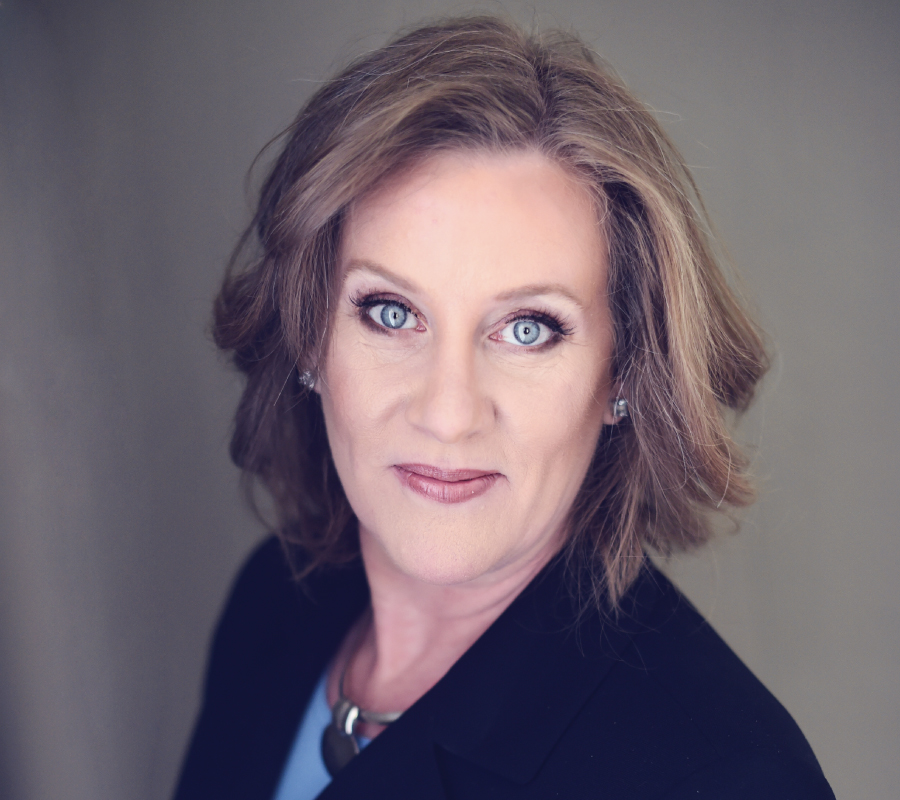 Una Martone, '07
President & CEO
Una Martone joined this 30-year-old non profit organization in 2007 after completing its Community Leadership Series, a 9-month, 100+ hour training program. Una is responsible for designing and implementing annual leadership training programs; ongoing partnership programs; and numerous community initiatives. Una is responsible for strategic partnerships; fundraising and fiscal management; and all board and volunteer relations. In her 8+ year tenure, Una has completely redefined the organization's operating budget which now supports organizational growth.
Read Full Bio
Prior to joining LHA, Una experienced a fulfilling career in non-profit development, specializing in aiding the growth of start-up and small organizations. As a fundraising consultant, Una served much of the East Coast increasing funding sources for diverse groups including arts organizations; ministry programs; homelessness initiatives; and micro-enterprise development programs. Una moved to the Harrisburg area in 2005 where she was the first Director of Development for the fledgling Harrisburg University.
As an active member of the Rotary Club of Harrisburg since 2006, Una served on the Board of Directors from 2009 to 2015. Una was 2012/13 President of the Rotary Club of Harrisburg and was 2013/14 President of the Rotary Club of Harrisburg Foundation. In 2015, Una was elected as District Governor for the Rotary District 7390 which serves 7 Central PA Counties, 45 clubs and nearly 2,500 members. Una's term as District Governor will be 2017/18. Una serves on the Board of Directors for the Harrisburg Regional Chamber and formerly served the American Heart Association; the Association of Fundraising Professionals; Catholic Charities; and Communities in Schools of PA.
Una earned a Bachelor of Arts degree in English from the University of Central Florida and earned the CFRE distinction or Certified Fund Raising Executive for a history of successful fund raising. Una has completed the Rotary Leadership Institute and earned a certificate in Organizational Development from the Greenleaf Center for Servant Leadership.
A native Floridian, Una is a first generation American whose parents were both born in Ireland. Una is the youngest of seven children; aunt to 27 nieces and nephews; great aunt to 7 little ones; and Godmother to four. (The holidays are always an adventure!) Una currently lives with her spouse of 23 years, two children, and the family rescue dog, Teddy, in Mechanicsburg.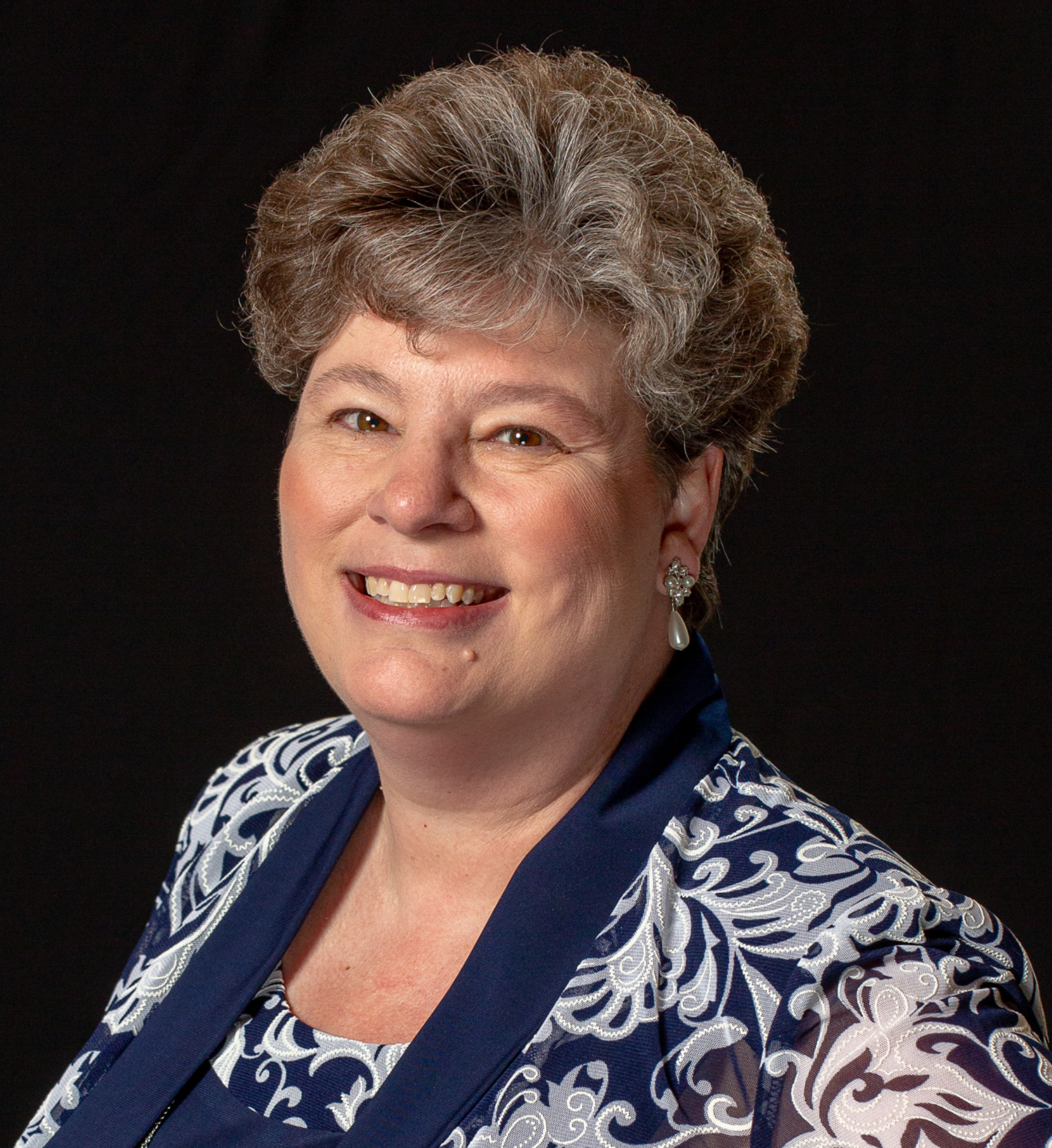 Marla Sheaffer
Projects & Operations Manager
Marla Sheaffer joined Leadership Harrisburg Area in 2005 as Program Manager. Today, Marla serves as the Projects & Operations Manager. She manages logistics for all LHA programs and operations as well as provides administrative and fund raising support. Marla is the creative force behind all LHA media including website, mass communications, flyers, newsletters, registration pieces, brochures, directories, and invitations.
Read Full Bio
Prior to joining LHA, Marla was the Office Manager at CONTACT Helpline for 10 years. Marla has provided bookkeeping and accounting services to several Harrisburg area non-profit and for-profit businesses over the past 16 years.
Marla earned a Bachelor of Arts in Marketing from Penn State University and a Master's in Ministerial Education from Indiana Wesleyan University. This year marks seventeen years serving as Co-Director of Senior High Youth Camp at Camp Yolijwa where she plans a week-long Christian enrichment experience for nearly 200 students every year. She was elected to a fifth term on the camp board and currently serves as Treasurer of Doubling Gap Center.
Marla serves annually on an Allocations Panel for the United Way of the Capital Region annually. She serves as Treasurer of the Board for Water Project for Haiti, which is an international ministry committed to a practical and sustainable clean water initiative in the Borel region of Haiti.
Marla is involved with various ministries at her church including media, hospitality, event planning, and decorating. She and her husband enjoy life in Susquehanna Township with an awesome cat named Emmy.